Chile occupies half of the west coast of South America and is a long country with a lot to see and do. Deserts, cities, national parks, Chile has it all. If you are planning a trip to South America and especially Patagonia, you will probably visit at least one place in Chile, but this beautiful country has much more to offer than just the most famous sight of Torres del Paine National Park.
Here is a list of the 10 best places to visit in Chile, including some places you may not have heard of …
Iquique
If you are in the far north, Iquique will likely be your first stop in Chile if you are coming from Peru by land. Iquique is a coastal town around Playa Cavancha, a wide sandy beach that is perfect for sunbathing or water sports. Take a surf lesson, try sandboarding in the surrounding dunes, or just relax and enjoy the relaxed atmosphere outdoors.
If you're looking for an adrenaline kick, Iquique is also a great place for paragliding. Experience the feeling of flying through the air and enjoying the wonderful view of the Chilean coast before you land directly on the beach.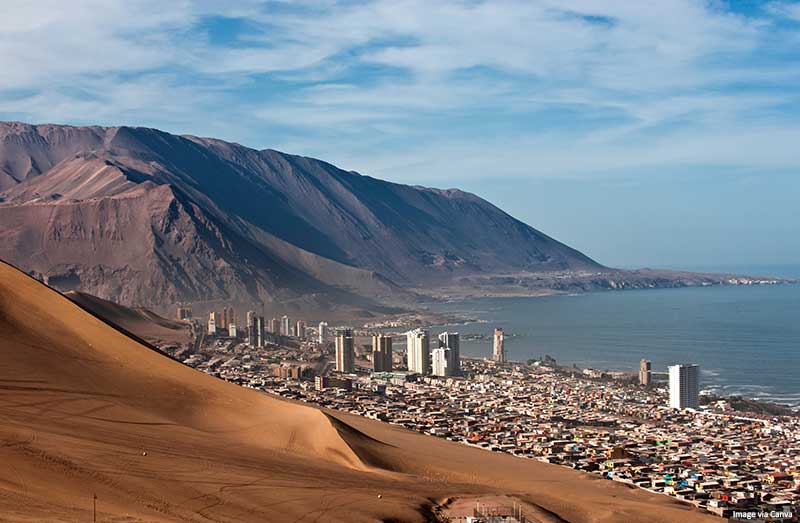 Writer and Traveler
Sophie has been traveling through South America since September 2019. Born in London, she lived and worked in Vietnam for 4 years before deciding to pursue her passion for full-time travel. She loves exploring new destinations, experiencing adventures, and trying local cuisine. She shares her pictures on her Instagram and her portfolio sophiesmall.contently.com.
We recommend the following options to book your hotels, activities and flights:
Please note that we receive a small commission when you shop using our referral links. We use this to invest in new content and to improve this website.
Related Articles